SALT LAKE CITY, Utah, Aug. 8, 2016 (Gephardt Daily) — Salt Lake County District Attorney Sim Gill on Monday announced the officer use of lethal force on Feb. 27 against 17-year-old Abdi Mohamed has been found to be justified, and that charges will be filed against the juvenile, whom the office will seek to try as an adult.
Gill did not name Mohamed, who has been identified by multiple other sources including family members.
Mohamed was shot reportedly hit by four bullets during an encounter in the Rio Grande area of Salt Lake City, near a homeless shelter. According to information provided by Gill, Mohamed was hit in the right middle flank; the center of the back, left of the spine; the left middle flank; and the left triceps.
The officers involved in the incident will not be charged, Gill said.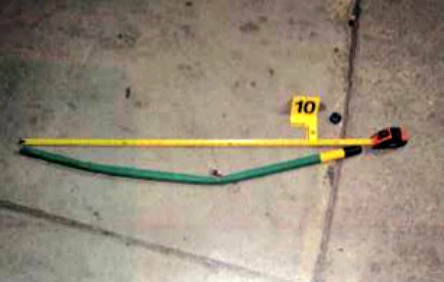 Gill said officers acted appropriately when they fired at Mohamed because police believed he was about to kill another man with a metal stick  — which one officer admitted mistaking for a sword — and because the teen did not comply with officer orders to drop the weapon. Gill said Mohamed had been trying to buy drugs from his victim.
Gill said the FBI was invited to investigate the case, and declined. An independent investigator found the shooting justified, Gill said.
The shooting caused a brief riot in the downtown area, and sparked a national debate about the use of lethal force against the black teenager and other African American victims of shooting by law enforcement officers.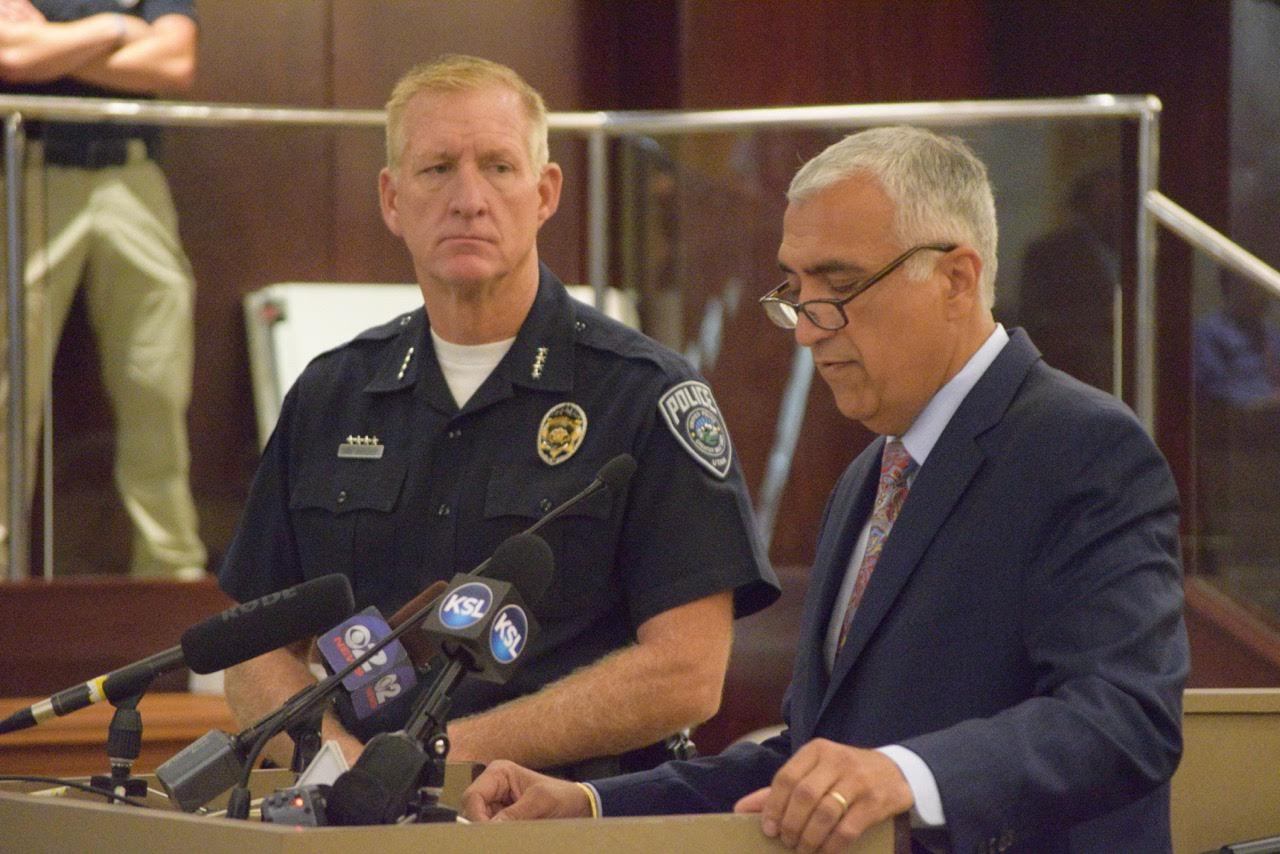 The beating victim allegedly attacked by Mohamed did not require medical attention. Mohamed was hospitalized in a medically induced coma, and he survived.
Local activists, national organizations and reportedly Mohamed's parents have sought to have bodycam footage of the incident released.
A local group scheduled a rally to protest police brutality a few days after Mohamed's shooting. Click the following links to see Gephardt Daily's video and article about that event.
To see coverage of a Black Lives Matter rally in Salt Lake City last month, click here.
Gill said Monday that bodycam footage will not be released while the investigation is ongoing.
Following Gill's announcement, Salt Lake City Mayor Jackie Biskupski released the following statement:
Today's decision by the District Attorney was the result of a thorough and independent investigation into the events of February, including review of the officers' body camera footage, and other critical evidence. This was a serious incident, and has been justifiably scrutinized heavily by multiple parties.
I view this decision today both as a mayor of a city working to come together in understanding and love, and as always, as a mother taking action to build a better community for my young sons. With that in mind, I reiterate my concern for the young man involved in the shooting, and his family, particularly his mother. I also want to express my appreciation and deep support for the members of the Salt Lake City Police Department, who protect our city every day, including the night in question, and who are committed, like me, to building a city for everyone.
Though some may wish to drag us into prescribed corners, or to draw lines between us, I have seen first-hand over the last few months that the majority of people in Salt Lake City, including our law enforcement, are not willing to go that route.
Instead we have sat at the same table and had difficult, but productive conversations. We have given each other space to listen and understand, and we have all made changes to our viewpoints, and as a city, some of our policies–including increased de-escalation training, and changes to the Civilian Review Board.
My office and the Salt Lake City Police Department have not been waiting for this decision to begin taking actions to improve police-community relations, and today's decision from the District Attorney is not an end point in our transformation process. We understand transformations are not a criticism of individuals or groups; they are merely the result of an evolving city.
Salt Lake City isn't merely participating in a national dialogue; we are taking part in a citywide transformation. We will continue this effort, including exploring new ways to increase transparency. We are finalizing language for a policy regarding the release of police body camera footage and other information. We are continuing to assess the roles and responsibilities of the Civilian Review Board within state and city statute, as well as engaging in an overall review of city hiring practices.
Most importantly, it is critical we remember we are in this together. As our city evolves we all have a role to play, from City Hall to Capitol Hill, to the community and family–and I am committed to fulfilling my role, both as a mom and a mayor, to build a city for everyone.
Gephardt Daily crews were on the scene of the Feb. 27 incident. To see photographs, click on the gallery below.