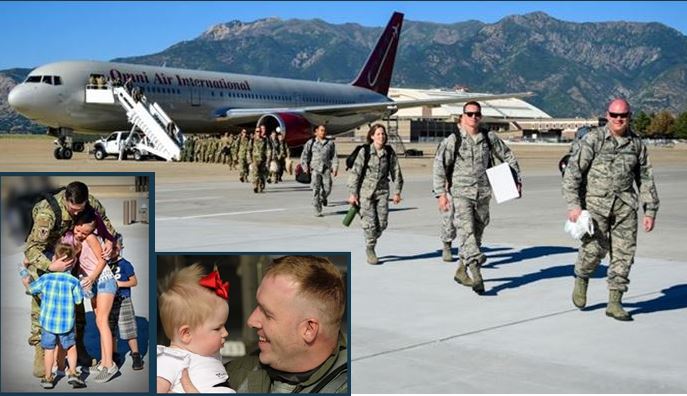 HILL AIR FORCE BASE, Utah, Aug 1, 2019 (Gephardt Daily) — Airmen assigned to the 421st Fighter Squadron returned home this week after two months on assignment in Europe.
The airmen were stationed at Spangdahlem Air Base, in Germany, for a European Theater Security Package, a statement from Hill Air Force Base officials says.
"The 421st Fighter Squadron participated in several combat exercises with allied and partner nations while deployed," it says.
The photos below, provided by the base, capture the happy reunion between airmen and their loved ones.