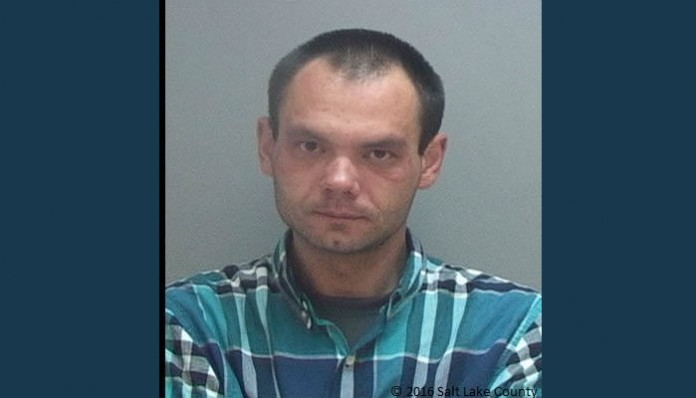 SALT LAKE CITY, Utah, April 25, 2016 (Gephardt Daily) — An alert citizen in Liberty Park recognized a stolen $10,000 bike and pointed out the suspect to officers, leading to his arrest, police said.
Officers booked Radion Golicov, 34, into jail for burglary, possession of stolen property and warrants, the Salt Lake City Police Department revealed in a prepared statement.
According to the statement, bike officers were patrolling in Liberty Park showing pictures of a stolen Scott Genius bike at approximately 7 p.m. Sunday.
An alert citizen recognized the bike from pictures shown, and alerted officers to the suspect's presence in the area of 600 East and 1300 South.
Officers stopped and searched the suspect, locating stolen jewelry and credit cards that Golicov admitted using to buy cigarettes and beer. The stolen property was from a residential burglary in the area. A bag of meth was also found on Golicov's person.