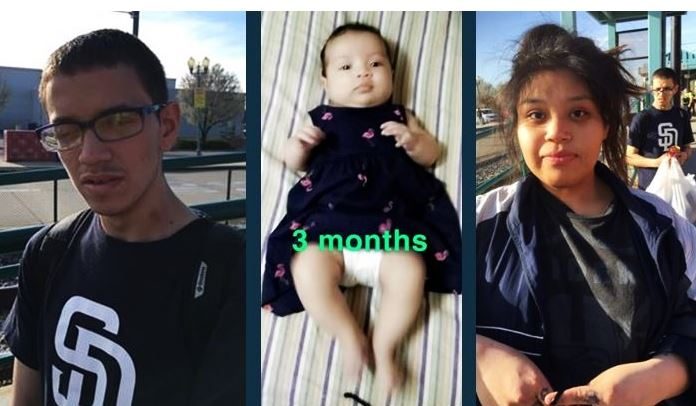 SOUTH SALT LAKE, Utah, Sept. 26, 2019 (Gephardt Daily) —  An Amber Alert issued in the search for an abducted South Salt Lake child has been canceled after the infant was found safe in Lander, Wyoming.
South Salt Lake Police spokesman Gary Keller said 3-month-old Khaliyah Alvarez-Caro was in a car being driven by her mother, Jasmine Alvarez, when they were stopped by a Wyoming state trooper about 1:45 a.m. Thursday.
Alvarez, 21, was taken into custody.
The child's father, Gabriel Caro, 19, also named as a suspect in the child's abduction, was already in jail after being arrested about 11 p.m. Wednesday near 700 W. North Temple St.
The Amber Alert was issued just after 10 p.m., about two hours after Caro and Alvarez allegedly snatched the child from her grandparents' South Salt Lake home near 452 E. 255O South.
According to Keller, the baby's grandparents have legal custody of the 3-month-old due to the parents' drug use, history of domestic violence and homelessness.
"They came into the apartment through a basement window and went upstairs, grabbed the baby," Keller said. "Only the grandfather was home. There was an argument that took place. They left the apartment with the 3-month-old baby."
When the parents drove off, there were two other adults in the car, Keller said.
Keller said the parents had been seen acting erratically and were suspected to be on drugs earlier in the day.
Personnel from Utah's Division of Children and Family Services have been dispatched to Wyoming to retrieve the infant.
Gephardt Daily will update this story as more information becomes available.