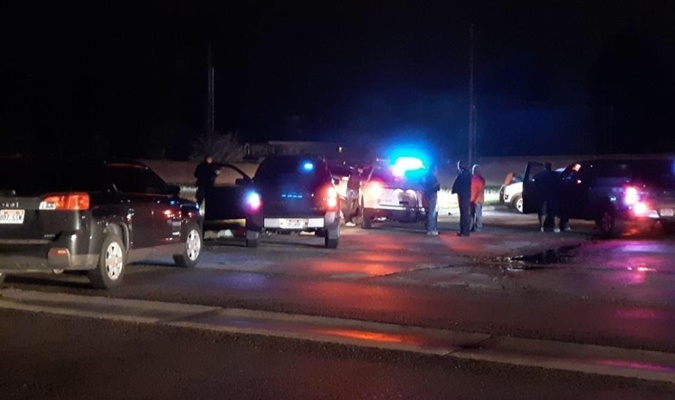 MIDVALE, Utah, May 8, 2019 (Gephardt Daily) — Two people were taken into custody late Tuesday night after a driver deliberately rammed two police cruisers in an effort to evade arrest.
Lt. Bill Robertson, with the Unified Police Department, said officers in the Midvale precinct were on active patrol when they came across a suspicious vehicle at the Chelsea Park Apartments, near Catalpa Street and 7300 South.
"As they attempted to pull into the parking lot to make contact with the suspect, he intentionally took off and rammed two of our patrol vehicles," Robertson said.
At that point, he said, the incident became an aggravated assault on a police officer.
The suspect vehicle went into the Murray area, with the UPD officers in pursuit, until the suspect, who Robertson said is not familiar with the area, ended up in a parking lot near 5900 South and 900 East. That's where the police blocked him in, ending the pursuit.
The male driver of the car is a parole fugitive from Adult Probation and Parole, and he was armed with a loaded gun and "ready for action," Robertson said.
The suspect had a female passenger in the car and she also was arrested. Detectives were interviewing her to determine her role in the incident.
Robertson said the suspect is facing two counts of aggravated assault on a police officer; felony fleeing; and possession of a firearm by a restrict person. Other charges may be added.
Police were getting a warrant to search the suspect's car, and the incident was still under investigation into the early hours of Wednesday morning.
Robertson said the officers and the suspect had some minor injuries from the vehicles being hit, but "all the officers are OK and the suspects are in custody."
"The suspect has quite a lengthy criminal history," he said. "So we got a dangerous criminal off the street tonight."