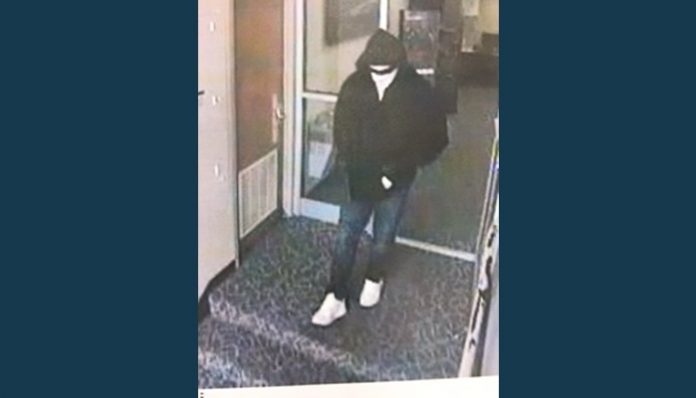 NEPHI, Utah, July 13, 2017 (Gephardt Daily) — Police are asking for the public's help locating a suspect who they say held up a bank in Nephi with a large caliber handgun.
Juab County dispatch received a hold-up alarm at 5 p.m. Wednesday from the Wells Fargo bank, located at 3 N. Main St., according to a news release from Nephi City Chief of Police Michael H. Morgan.
Officers were dispatched to the alarm at 5:01 p.m., the news release said, and arrived at the scene one minute after that.
After receiving an unknown amount of money from the bank, the suspect ran south, behind businesses nearby. The area was searched and officers were unable to locate him.
The information given to responding officers was that the suspect is Caucasian, 5 feet 8 inches tall and 175 pounds, wearing a black hooded jacket, blue jeans, white shoes, and white bandanna.
Nobody was injured during the robbery.
Anyone with information on this incident is asked to call Nephi Police at 435-623-1626.