CEDAR HILLS, Utah, Sept. 24, 2020 (Gephardt Daily) — A Cedar Hills man and his wife have been arrested for allegedly squatting in a home they once owned long after it had been seized by the federal government for their failure to pay more than $1 million in back taxes.
Utah County Sheriff's Office public information officer Sgt. Spencer Cannon told Gephardt Daily that Kenneth and Barbara Kromer were both taken into custody Thursday night, triggering an armed response by friends and supporters.
Cannon said some 75 officers from agencies including UCSCO, Lone Peak, American Fork and Pleasant Grove were called to the home, near 4100 West and Cedar Hills Dr., where Cannon said a small armed group milled about the property.
"It was a long-term situation involving Mr. Kromer and the federal government's assertion that he went many, many years without paying taxes," Cannon said.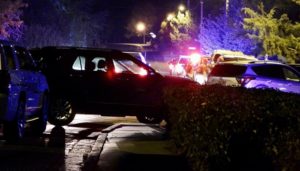 "A federal court issued an order that his home be seized for a debt of over $1 million in taxes, and the home was seized by the federal government. It was then sold by the federal government. After it was sold, the new owner took possession of that home and Mr. Kromer and his wife and their family moved back into the home illegally."
The Kromers were in the home for approximately eight months after they moved back in, Cannon said. A district court in Utah County then issued an order for the Kromers to vacate the premises. The house is thought to be owned by a developer, Cannon added. That developer was making efforts through the courts to get the home back.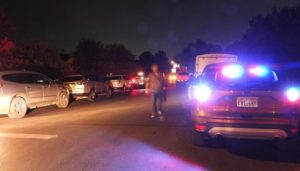 Cannon said there were several people inside and outside the home who were supporters of the couple and they were armed with rifles and handguns. There were no shots fired and no threats made, he added. Those people left the area, though two were detained, Cannon said. It's unclear if they would face charges.
Cannon said a number of weapons were found inside the home.
Cannon said at the time of the Kromers' arrests, Barbara Kromer was in the home or just outside it, while her husband was taken into custody in a vehicle in Pleasant Grove.
Cannon said the reason there was such a large police presence, including police helicopters, was that statements had allegedly been made by Paul Kenneth Kromer that "he would never leave the home."
Kromer also allegedly said he had not been afforded his due process by the courts.
"There was some concern that there might be violent action here tonight," Cannon said.
Kromer and his wife were taken to the Utah County Jail and will be facing charges related to their illegally taking possession of the home, Cannon said. They also may be facing burglary or obstruction charges.
Cannon said the property in the home will become the property of the legal owner of the residence; officials will continue to search the home to see if there are weapons or explosives inside. If they find personal items, they will be returned to the Kromers, he said.
Gephardt Daily will have more on this developing story as information is made available.