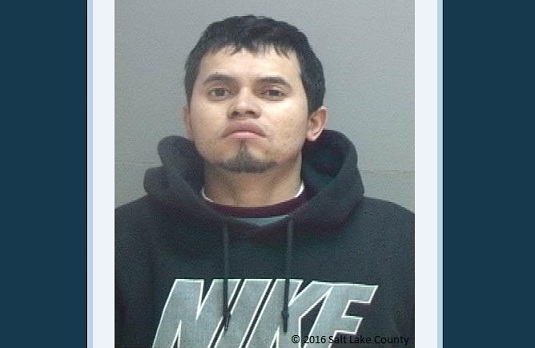 SALT LAKE CITY, Utah, Feb. 23, 2016 (Gephardt Daily) — A woman reported being sexually assaulted after a confrontation in downtown Salt Lake City early Tuesday morning.
According to Salt Lake Police Sgt. Dean Carriger, the incident happened just after 5 a.m. near 600 West and 200 South when a 23-year-old man and 20-year-old woman were walking down the street after an altercation with another individual.
"This individual accused the couple of stealing, and then called over several other people to help him confront the couple," Carriger said. "The couple then tried to run from area, and the suspect grabbed the female and physically and sexually assaulted her."
The woman received minor injuries during the incident but was treated at the scene.
Police arrested Josue Davi Ariega-Valle, 28, and booked him into the Salt Lake County Jail on charges of first-degree felony object rape and misdemeanor battery.