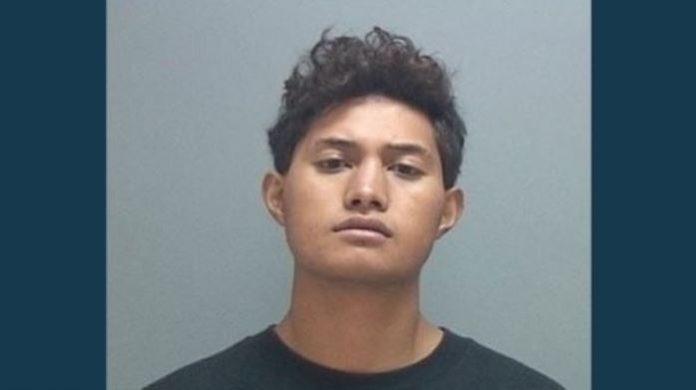 SALT LAKE CITY, Utah, Oct. 9, 2017 (Gephardt Daily) — A 26-year-old man was arrested early Sunday morning after police say he attempted to carjack an Uber driver in Salt Lake City, then kicked the officer who was taking him into custody.
Officers booked Militoni Fonua into jail for robbery, assault, and assault by a prisoner, the Salt Lake City Police Department said in a news release Monday.
The incident occurred just after 7:20 a.m. at 870 N. 900 West, the news release said.
A probable cause statement from the Salt Lake County Sheriff's Office said that the Uber driver was waiting for a customer pickup and told police he was getting something out of the trunk of his car when the suspect got into the driver's seat.
The victim pulled the suspect out of the driver's seat and the suspect began to fight with the victim. The victim was left with ripped clothing and abrasions on his arm and leg, the probable cause statement said.
The victim reported that after fighting, the suspect got back into the driver's seat. The victim then tried to remove the keys from the ignition, breaking the key off during the struggle.
The suspect then walked away with the victim's phone, then returned and threw the phone back at the victim before walking off again.
Officers located the suspect and took him into custody. The suspect kicked an officer while he was being placed in a police car, the statement said.