SALT LAKE COUNTY, Utah, Feb. 23, 2018 (Gephardt Daily) — The man charged in the shooting death of a University of Utah student is facing new charges.
Austin Jeffery Boutain — already charged in the October shooting death of international student ChenWei Guo — now faces charges related to an alleged assault in prison.
The new charges, both second-degree felonies, are aggravated assault by a prisoner and (possession of) items prohibited in a correction — mental health facility. The incident happened on Jan. 14 and was witnessed by Salt Lake County Sheriff's Deputy J. Green.
"Deputy Green stated inmate Austin Jeffery Boutain was removed from his cell and placed in a kiosk," the probable cause statement says. "Inmate J. Jennings was removed from his cell and placed at the telephone in the same unit.
"Deputy Green saw Boutain run from the kiosk to the telephones and attack Mr. Jennings. Deputy Green noticed Boutain was holding an object in his hand, and saw Boutain strike Mr. Jennings multiple times."
Green pulled 24-year-old Boutain off Jennings, then saw an object held by Boutain had fallen to the floor, the probable cause statement says.
"Deputy Green pushed the object away from Boutain and instructed other responding officers to collect the object. The object was determined to be a shank or jail-made sharp weapon, constructed from sharpened nail clippers."
The victim suffered multiple lacerations to his head and back in the attack, the statement said.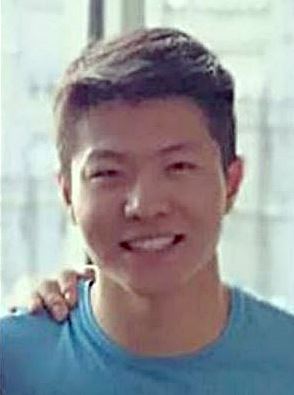 Boutain was in jail on 14 charges related to the Oct. 30 shooting death of 23-year-old Guo, whose car passenger, according to court documents, escaped an attempted kidnapping as she was being fired upon.
The charges include aggravated murder, attempted aggravated murder, aggravated kidnapping, aggravated robbery, and theft and weapons charges.
Boutain is also a suspect in a Colorado murder and vehicle theft.