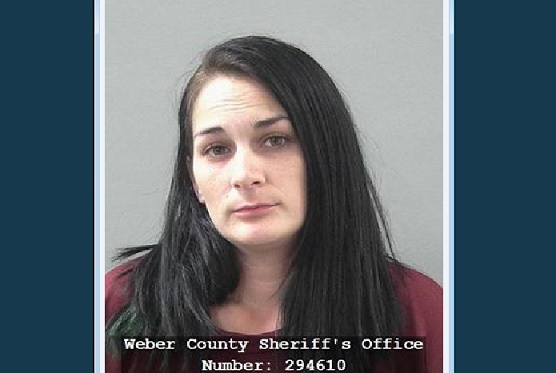 HOOPER, Utah, June 16, 2016 (Gephardt Daily) — Authorities say a woman in charge of watching her nephews while their mother was away is being accused of holding several teens hostage and threatening to kill them after they drank all her vodka.
Weber County Sheriff deputies responded to a Hooper home Saturday morning after a report of a disturbance. When officers arrived, they say they found a group of juveniles who claimed they were being held against their will.
According to police, Brittani Robinson, 30, had been staying at the home to watch her two nephews, ages 15 and 17. The boys had invited some friends over, and Robinson supplied them with beer and vodka.

Deputies said when Robinson noticed the juveniles had consumed all of her vodka, she became angry and threatened to shoot and kill them. She then ordered four of juveniles into the garage where she allegedly threatened to assault them if they didn't pay for the alcohol.
The teens told deputies Robinson would not allow them to leave, and forced them take out their wallets and give her all their money or else she would "break their faces."
.
The teens complied, but were held hostage for an additional four to five hours until one of the boys escaped and ran to a nearby park, where he called his family.
Marijuana and paraphernalia where found in Robinson's possession. She was booked into the Weber County Jail on charges of intoxication, contributing to the delinquency of a minor, unlawful detention, threats of violence, robbery, possession of a controlled substance, and possession of paraphernalia.
Although the boys were all frightened, none of them were harmed during the incident.