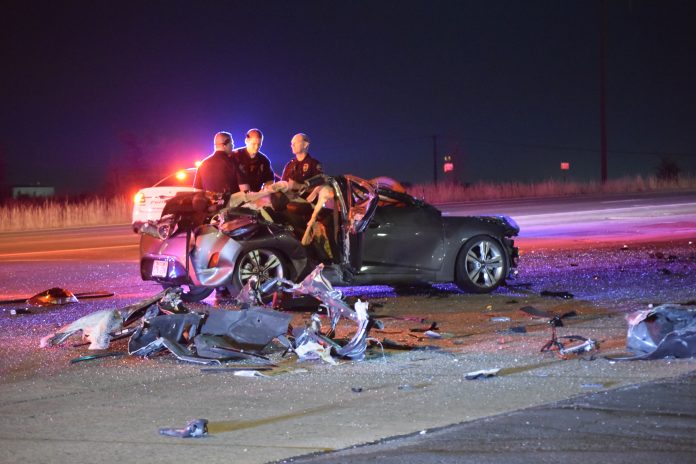 WEST VALLEY CITY, Utah, Aug. 20, 2017 (Gephardt Daily) — Police are investigating after a man was killed in a crash on Bangerter Highway in West Valley City early Sunday morning.
Officials were called just before 2 a.m. to an accident with injuries at the intersection of South Frontage Road and northbound Bangerter Highway, Lt. Steve Katz, West Valley City Police Department, told Gephardt Daily.
The crash involved a Hyundai Veloster passenger car and a semi, Katz said. According to witnesses on scene and the driver of the semi, the Hyundai passenger vehicle was traveling northbound on Bangerter. The semi-truck was travelling southbound on Bangerter and turning to proceed eastbound on the South Frontage Road.
The Hyundai collided with the rear of the semi-trailer, pushing the car under the trailer. The Hyundai driver, trapped in the vehicle, was pronounced deceased on scene by fire crews.
Katz said the driver of the semi was shaken up but physically unhurt.
Northbound Bangerter Highway was shut down while a Crash Analysis Reconstruction Team investigated, but has now reopened.
The name of the deceased man has not been released pending notification of family members.