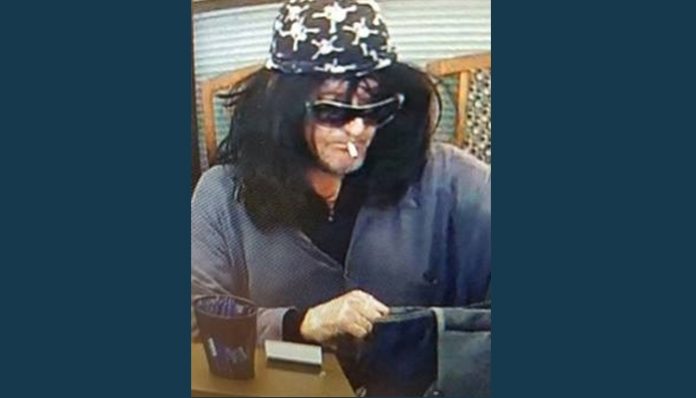 COTTONWOOD HEIGHTS, Utah, Sept. 13, 2018 (Gephardt Daily) — Cottonwood Heights police are searching for a man who robbed a credit union Thursday.
Cottonwood Heights Police Department said in a news release that the suspect robbed the American United Federal Credit Union at 2277 Fort Union Blvd. at approximately 2:30 p.m.
The suspect was then seen leaving the scene in a newer Buick Encore.
He is described as Caucasian, in his 50s or 60s, 6 feet tall and wearing a dark wig so his hair color is not known. He appears to be wearing a black and white cap with skulls on, sunglasses and a gray T-shirt with a black T-shirt under it, and was possibly smoking a cigarette.
Anyone who has information or sees the suspect is asked to call CHPD on 801-944-7000.