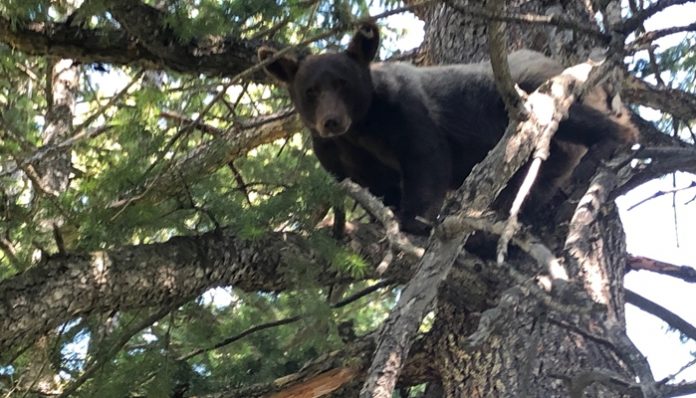 SPRINGVILLE, Utah, June 18, 2019 (Gephardt Daily) — State wildlife officials are warning the public to be alert after a boy was scratched by a bear at while camping in Hobble Creek Canyon Tuesday morning.
A news release from the Utah Division of Wildlife Resources said a bear entered a campground area in the left fork and toward the top of Hobble Creek Canyon on private property at approximately 6 a.m.
A bear disturbed a tent, and the boy received minor scratches on his back, the news release said. Officials added the boy is expected to be OK.
"We are working to notify the family of the boy," the news release said.
The Utah DWR coordinated with USDA Wildlife Services, and worked together to track and capture the bear, who was then euthanized. The reason it was euthanized is that the bear showed a lack of fear toward people, the news release said.
Utah DWR will also be working with the U.S. Forest Service to put up notifications at campgrounds in the area.
Officials will provide updates as they become available, the news release said.
For safety tips if you encounter a bear, click here.