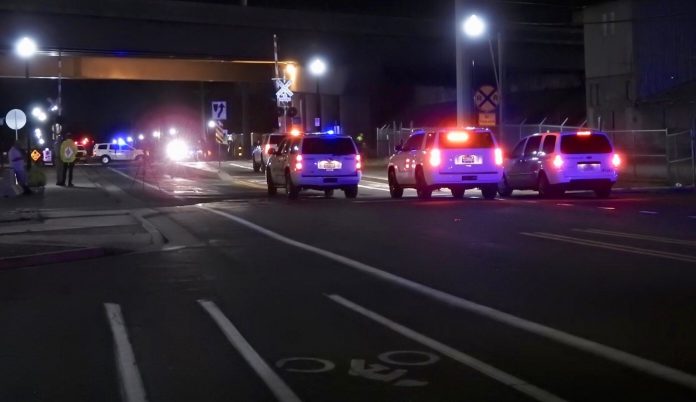 SALT LAKE CITY, Utah, July 20, 2018 (Gephardt Daily) — A popular nighttime bike ride held by the group 999 Ride took a tragic turn Thursday night when a male rider was struck and killed by a UTA FrontRunner train at 650 W. 900 S. Harvey Milk Blvd.
UTA spokesperson Carl Arky told Gephardt Daily as many as 500 riders, possibly more, were taking part in the mass bike ride when the accident happened about 11:15 p.m.
Arky said a large group of bicyclists had just crossed the tracks after the passing of a Union Pacific train.
One minute later warning signs flashed again as a FrontRunner train approached the crossing.
"The arm was down, lights were flashing, bells were sounding," Arky said, but instead of waiting for FrontRunner to pass, the bicyclist attempted to beat the train.
"He was aware the train was coming, tried to speed up, tried to beat it," Arky said. "Not a good decision. It's a tragedy. We regret it."
Police say the cyclist, identified as Cameron Hooyer, 23, was killed instantly.
The 999 Ride group describes itself as "an inclusive, all-welcoming social ride that happens every Thursday."
The rides begin at 900 East and 900 South about 10 p.m. with the majority of riders heading downtown after a series of planned social gatherings along the way.
999 Ride UTA Front Runner Fatal