SALT LAKE CITY, Utah, Aug. 2, 2020 (Gephardt Daily) — Salt Lake County District Attorney Sim Gill and Salt Lake City Police Chief Mike Brown have seen their fair share of social unrest in the course of their careers, but nothing comes close to the anger and rage that have boiled over the last few weeks in the streets of Salt Lake City.
Fueled by a seemingly endless stream of local officer-involved shootings, including that of Bernardo Palacios-Carbajal, and triggered by the ghastly on-camera murder in Minneapolis of misdemeanor suspect George Floyd, protests, which started out peacefully, became ugly and violent in the blink of an eye.
Gill and Brown, arguably two of the most prominent players in Utah's justice system, say they were shocked by what they saw.
They also agree, it's time for change.
In wide-ranging interviews on the Bill Gephardt Podcast, Gill and Brown talked about what that change may look like, including new rules for police training, recruitment and the use of lethal force.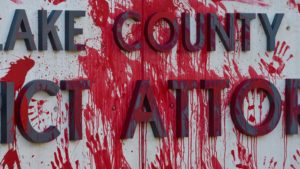 Also, on Episode 8 of the Bill Gephardt Podcast, imagine a business where, in order to land a job, you're required to have a history of arrests and convictions stemming from substance abuse.
Well, believe it or not, it's a real business. It's here in Salt Lake City, and it's making a difference in the lives of hundreds of men and women who have defied the odds and made their way to The Other Side. The Other Side Movers and the Other Side Boutique are Gephardt Approved Companies. We'll hear from Dave Durocher, the visionary and humanitarian behind it all.
The Bill Gephardt Show podcast is sponsored by Dream Dental Implants, 1Wire Fiber, All Utah, Plumbing, Heating and Air, ES Solar and 56Cutz.