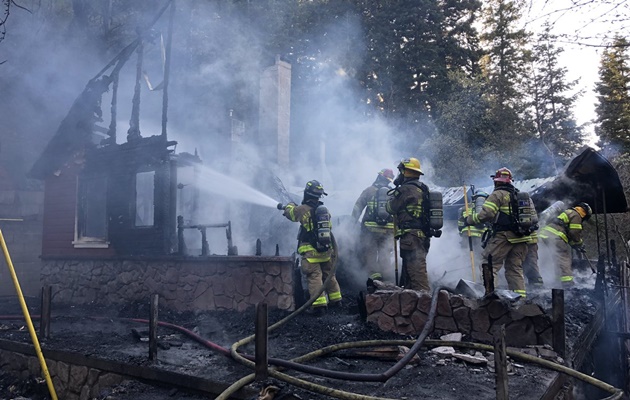 PARLEY'S CANYON, Utah, May 10, 2019 (Gephardt Daily) — Unified Fire Authority crews responded to a structure fire Friday night in the Mount Aire community, off of Interstate 80.
UFA tweeted shortly after 6 p.m. that firefighters were heading toward the "narrow gated community" in Parleys Canyon, where access was limited.
They later tweeted that the private single-lane canyon road kept more than two engines from reaching the cabin fire, and the structure was a total loss.
No injuries were reported, and residents, pets and first responders were all OK.
UFA said a 37,000 gallon water tank provided hydrant access to fire crews.
The cause of the fire is under investigation.