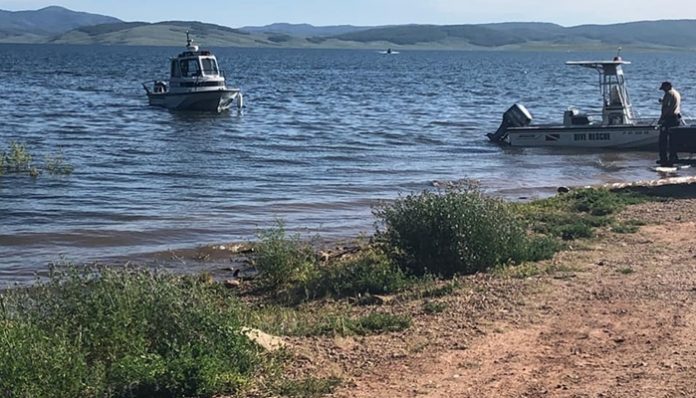 STRAWBERRY RESERVOIR, Utah, July 28, 2019 (Gephardt Daily) — The bodies of two brothers who disappeared while fishing on Strawberry Reservoir earlier this month have been recovered.
Jim Gardiner, 70, of Salem, Utah, and his brother, Mark Gardiner, 61, from Pleasant Grove, vanished 10 days ago while doing what family members say they loved most, spending time as brothers — fishing, laughing, and enjoying the great outdoors.
"It was a passion for the brothers. Kind of runs in the family," said family representative Mike Gardiner. "It's why they got up in the morning.
"It's tough losing family members, of course … closure … things are gonna be okay. I knew that one wasn't going to leave the other, either. It's just the way they were. It's just the way we are," he said.
Wasatch County Sheriff Jared Rigby said the brothers' bodies were discovered by search teams using side sonar and underwater rovers in The Ladders Area of Strawberry Reservoir, a stretch of water located along the northeast side of the 27-square-mile reservoir, adjacent to U.S. Route 40.
Rigby said that while the exact nature of the incident is unknown, one thing was certain from his standpoint.
"These brothers loved each other and helped each other," he said, "and there was some sort of an accident that occurred on the water while they were fishing … and they were working to help each other at the time they succumbed."
Rigby recounted the first time it appeared something was wrong was July 18, when a state employee driving on U.S. Route 40 noticed an empty boat on the water. On his return trip he saw the boat had neared the shore and was indeed empty. He called authorities who quickly found the vessel, with its engine still running, but not in gear.
They also discovered there was a fish on one of the brothers' lines.
Search teams from across Utah, and as far away as Wyoming, took part in the highly coordinated recovery efforts, including agencies from Wasatch County, Weber County, Summit County, the Utah Department of Public Safety, the Utah Parks Service, and the Sublette (Wyoming) Sheriff's Office.