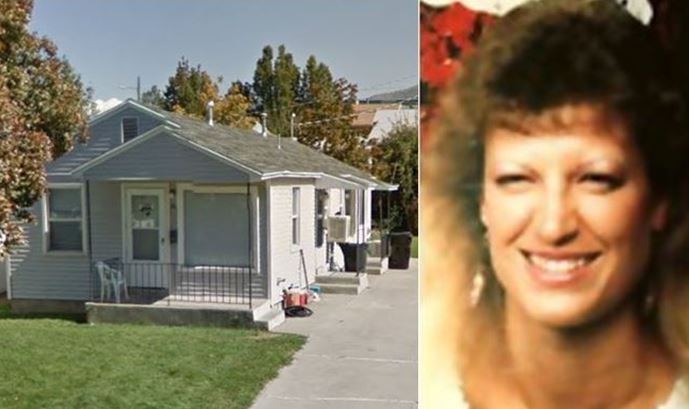 SPANISH FORK, Utah, May 22, 2017 (Gephardt Daily) — A buried body was discovered Monday at a Spanish Fork residence where a female resident went missing in 1988.
According to information from the Spanish Fork Police Department, officers were called at 10:15 a.m. to the scene, at 80 N. 800 East, by a man who was moving out of the residence. He told police he had been removing stored items from the cellar and noticed a sunken area in the cellar's dirt floor.
The resident and a friend helping with the move dug down about 18 inches before finding a human skull. They left the residence and summoned police. The skull was wrapped in a blanket and plastic mesh, according to the Spanish Fork Police Department news release.
The man told officers that about a year earlier, a neighbor had informed him that a previous tenant, Peggy Sue Case, was declared a missing person, and she had never been found. The man moving out said that the sunken dirt in the cellar made him curious whether someone was buried there, and that's what motivated him and his friend to dig in that area.
The skull and other remains located will be transported to the State of Utah Medical Examiner's office for identification.
Case was last seen on July 9, 1988, and was reported missing by her coworkers at a Medford explosives plant on July 15, 1988. Case was 27 at the time she went missing.
Case's disappearance was investigated by the police department, and the search included a partial excavation of the cellar soil, but no evidence was found, according to a statement from the Spanish Fork Police.
Case had lived with a man named Michael I. Kurfin, according to information from the Spanish Fork Police Department. Kurfin's current whereabouts are unknown, the news release said.
According to the missing person's site The Charley Project, Case was last seen at a private party, arguing with Kurfin.
The medical examiner's office will attempt to identify the remains, and the investigation will continue, the SFPD statement indicated.