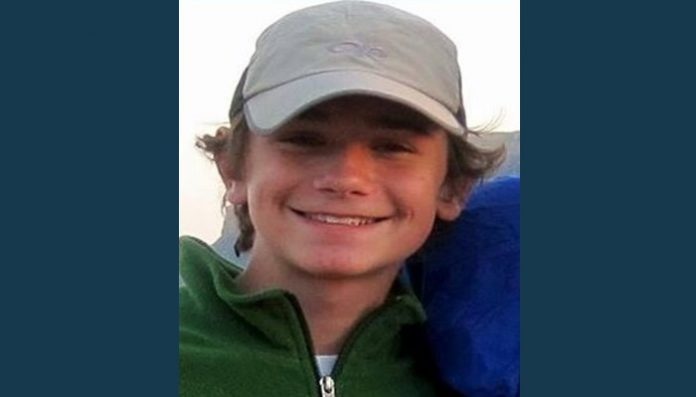 GRAND CANYON, Arizona, April 28, 2017 (Gephardt Daily) — On Friday, a commercial river trip group notified the Grand Canyon Regional Communications Center that it had located a body on the Colorado River. Park rangers responded to the site, at River Mile 152, and recovered the remains.
According to a National Park Service news release, initial information indicates that the body is that of Jackson Standefer, 14, who was reported missing by members of his hiking party on April 15. Jackson was reported to have lost his footing while crossing Tapeats Creek, a tributary of the Colorado River, which runs through the Arizona landmark.
The body was transported to the rim by helicopter and transferred to the Coconino County Medical Examiner, who will confirm positive identification.
The National Park Service conducted a search and rescue operation that went on for several days.
Jackson Standefer lived in Tennessee and was hiking in the canyon with family members, including his step grandmother, Lou Ann Merrell, 62, of Vernal, Utah. Merrell also fell and was not located, despite the lengthy search.
An investigation into the incident is being conducted by the National Park Service and the Coconino County Medical Examiner. No additional information is available at this time.