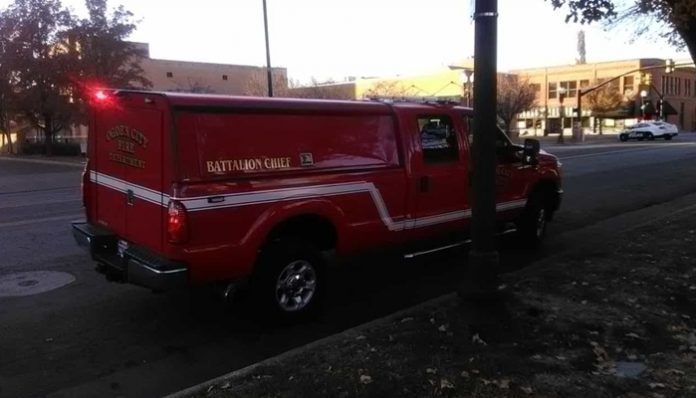 OGDEN, Utah, Nov. 6, 2019 (Gephardt Daily) — Ogden's 2nd District Courthouse was evacuated Wednesday afternoon due to a bomb threat, officials said.
Geoffrey Fattah, the Utah State Court public information officer tweeted at 3:10 p.m. that more information would follow. The courthouse is located at 2525 Grant Ave.
At 4:25 p.m., Fattah tweeted: "Security sweep still being conducted. All inmates have been sent back to the jail for the day. Most court staff have been sent home. Courthouse will likely remain closed for the day, but should be open tomorrow morning."
Last April, police said an Ogden woman called in courthouse bomb threats on three consecutive Thursdays when her boyfriend was scheduled before a judge.
Gephardt Daily will have more on this developing story as information is made available.