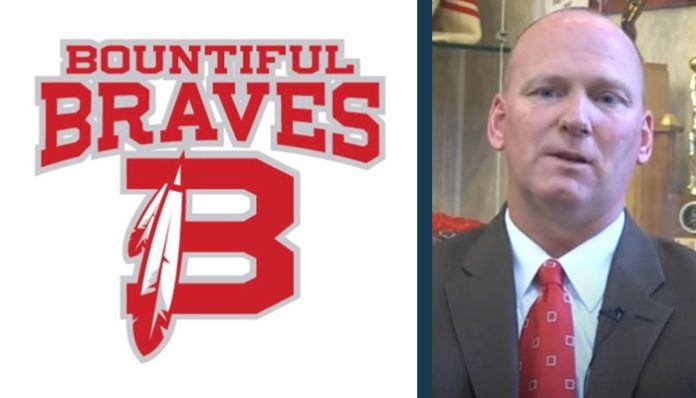 BOUNTIFUL, Utah, Feb. 23, 2021 (Gephardt Daily) — Bountiful High School officials are asking for input on a new mascot name after it was announced late last year it will drop its Braves name.
"Bountiful High School opened in 1951, as a 9th and 10th grade school," school principal Aaron Hogge said in a November YouTube video. "Since 1951, Bountiful has been home of the Braves. Over the years, the theme of Braves and the courage, strength and bravery that is rich in the Native American culture represented our school community. The student body and faculty have utilized this theme to carry forward a terrific educational experience."
Hogge said however that after a committee process and public listening sessions, he evaluated the impact the mascot has had on all students and community and has decided to begin the process of selecting a new mascot for Bountiful High School.
"To all those who have graduated from Bountiful High School as Braves, that tradition and pride will continue," Hogge added. "The class of 2021 will graduate as Braves. We will begin the process within our school community of selecting a culturally sensitive mascot that will unite all stakeholders and continue the tradition of unity, respect, honor, courage, bravery and excellence in the classroom and on the stage, court, or field."
Residents can now select from a list of four names: the Bears, the Blazers/Trailblazers, the Lighting/Bolts or the Redhawks.
"The Bountiful High School administration is nearing a final decision on the new mascot," said a website set up so residents can vote. "The mascot possibilities have been narrowed to four. While the final decision will be made by the BHS administration, student and public input is a valuable part of the decision making. The survey will close on March 1. Thank you for your participation!"
The website also asks how participants are connected to Bountiful High School.
The question over whether to change the school's mascot arose from an online petition from former students. Hogge then formed a committee to seek feedback from Native American groups, community members, staff and students.