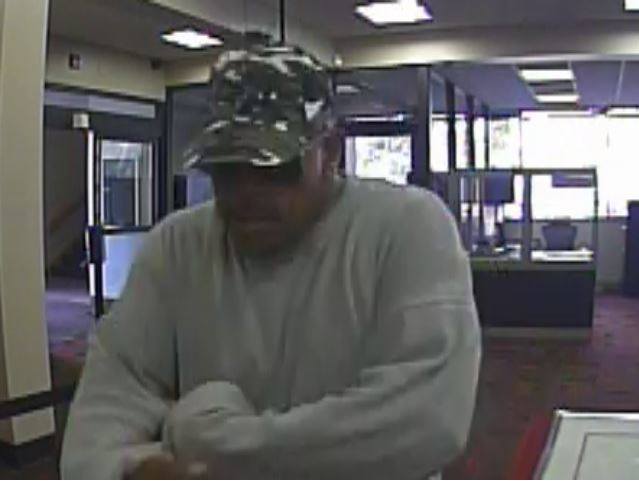 BOUNTIFUL, UTAH – October 21, 2015 (Gephardt Daily) – Police in Bountiful are asking for the public's help in identifying a man who robbed a bank Wednesday morning.
According to Bountiful Police, a male entered a KeyBank located at 562 South Main Street in Bountiful and demanded money from a teller at 12:37 p.m. After receiving an undisclosed amount of cash, the suspect left the bank in a small red truck.
Officers said the truck, reported stolen out of Millcreek earlier Wednesday, was later recovered a few blocks from the bank.
The suspect is described as a dark skinned male, 5' 7" to 5'9" tall, 40 to 50 years old with a heavy build. He was last seen wearing a camouflage hat, a grey shirt and jeans.
Anyone who can identify the suspect or has information should contact the Bountiful Police Department at 801.298.6000.