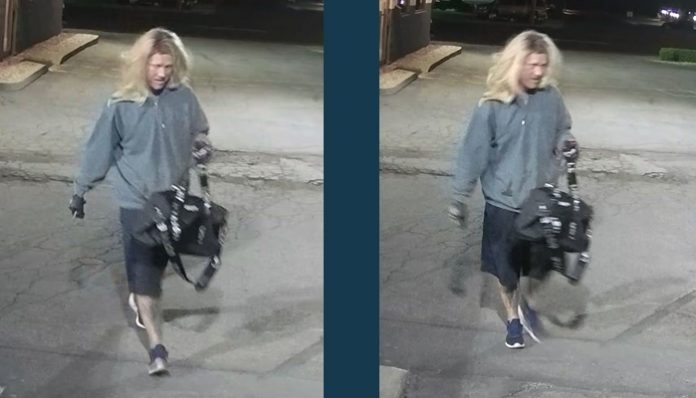 BOUNTIFUL, Utah, May 22, 2019 (Gephardt Daily) — Bountiful Police officials are having a busy day Wednesday — they're searching for an attempted burglary suspect and also the owner of a gold wedding ring.
In one Facebook post, officials posted two photographs of an alleged suspect in a criminal mischief and attempted burglary case. In surveillance pictures, the man has long blond hair, and is wearing a gray hoodie, gray gloves, navy shorts, blue sneakers with white soles and is carrying a black bag.
Anyone who recognizes the suspect is asked to reach out to Bountiful Police on Facebook or call dispatch at 801-298-6000. The case number is #19-1268.
In an earlier Facebook post, Bountiful police said: "Today we will catch up on a few things; A gold women's wedding ring was recently turned in by a citizen who found it at Creekside Park. We don't have any matching lost property reports. So if you're missing a ring, call or reach us on social media!"
The two cases are not connected.