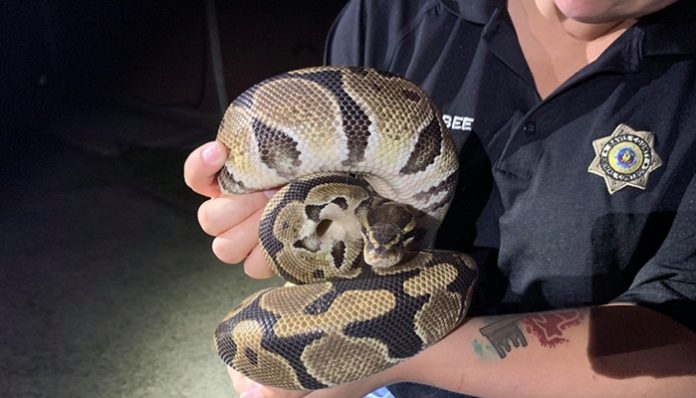 BOUNTIFUL, Utah, July 29, 2019 (Gephardt Daily) — Bountiful police are searching for the owner of a ball python found in the area of Orchard Drive Saturday night.
"More found property to let you all know about," said a post from Bountiful City Police Department. "This time its a ball python. Yeah. It made it's way inside someone's apartment, and their 10 pound min pin was giving it a real talkin' to."
The python was found in the area of 2000 S. Orchard Drive, officials said.
"Thanks to Davis County Animal Care and Control for rescuing it," the post said. "Anyway, if it's yours, animal control would like to speak to you! Their number is 801-444-2200."