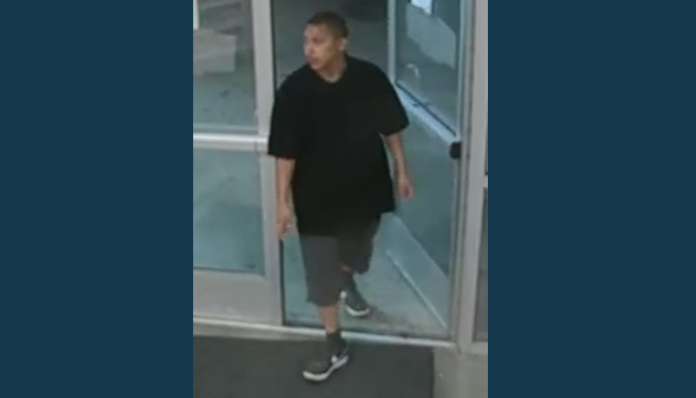 BOUNTIFUL, Utah, Nov. 12, 2018 (Gephardt Daily) — Bountiful detectives are asking for the public's help locating a suspect in a convenience store theft.
Bountiful City Police said in a Facebook post that the man is a suspect in a theft at Ernie's Too, located on the corner of 2600 South and Highway 89. The time stamp on the photos shows the date and time as Friday, Sept. 21 at 8:25 p.m.
The suspect is shown in surveillance photographs leaving the store with two boxes of beer and driving away in a silver car; detectives only have a partial license plate number for the vehicle and that is V26.
The suspect appears to be Hispanic and has short, dark hair. He is wearing a baggy black T-shirt, gray shorts, gray socks and gray Nike sneakers with a white swoosh logo.
Anyone with information about the suspect or the incident is asked to contact Detective Gallegos at 801-298-6000.