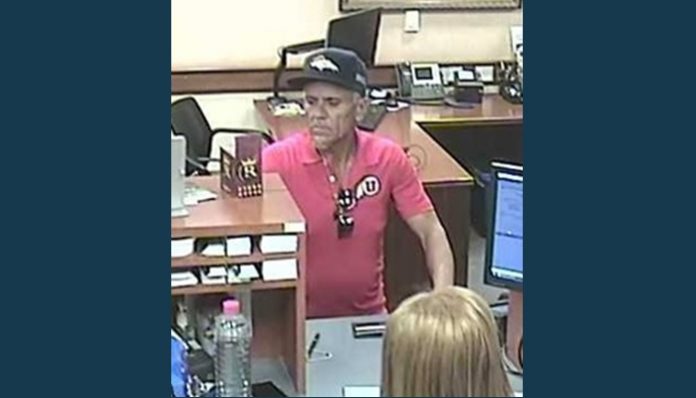 BOUNTIFUL, Utah, Nov. 1, 2018 (Gephardt Daily) — Bountiful City police are asking for the public's help identifying a suspect who cashed fraudulent and forged checks at two credit unions in September.
"This male cashed fraudulent/forged checks at America First Credit Union in Smith's Marketplace and Dick's Market," said a Facebook post from the police department.
The time stamp on the surveillance photographs shows the incident at Dick's Market took place Sept. 17 at 5:10 p.m. and the incident at Smith's Marketplace took place just 19 minutes later at 5:29 p.m. Dick's Market in Bountiful is at 2280 Orchard Drive and Smith's Marketplace is at 555 S. 200 West. The two stores are just under two miles from each other.
The man has gray hair and a tan and is wearing a black Denver Broncos baseball cap and a red Utah Utes polo shirt, with a pair of sunglasses tucked into the neck.
It's not known if the man fled on foot or in a vehicle.
Anyone who recognizes the man or has any information about the incidents is asked to contact Bountiful PD Detective Fuentes at 801-298-6158.