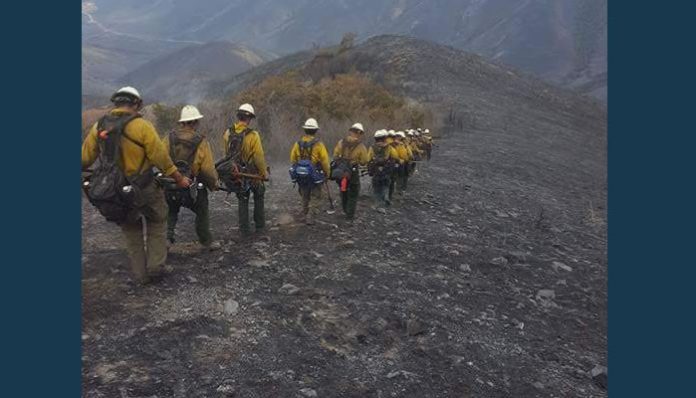 BOX ELDER COUNTY, Utah, Aug. 15, 2016 (Gephardt Daily) — A fire in Box Elder County that burned for ten days has been fully contained, officials said.
The blaze, dubbed the Broad Mouth Fire, began Aug. 3 and was 100 percent contained ten days later, Box Elder County Fire Marshal Corey Barton updated on Facebook Friday evening.
The post read: "A HUGE thanks to all the crews who worked so hard to fight the fire. Glad you are safe! Thanks, also, to an amazing community who rallied around these folks and took such good care of them. You are great!"
The fire consumed 20,619 acres, said Barton. One week after it began, personnel decreased to 68 people, down from 205, and the fire was approximately 60 percent contained.
Planes also dropped retardants on the blaze.
The Broad Mouth Fire, which began at approximately 11:30 a.m. Wednesday, Aug. 3, was burning west of Plymouth, according Barton. Plymouth is about 15 miles north of Tremonton.
Crews say strong winds in the area contributed to the growth of the fire.
The cause of the blaze was an escaped campfire.