WEST JORDAN, Utah, Oct. 4, 2021 (Gephardt Daily) — A 16-year-old boy has been shot and killed in West Jordan and police are searching for suspects in the case.
Deputy Chief Rich Bell, West Jordan Police Department, told Gephardt Daily officers were notified at about 10:25 a.m. of a shooting in the area of 3500 West and 8500 South.
"When they arrived, they found a male, who was later determined to be a 17-year-old male who lived in that residence, and had been shot," Bell said. "He was transported to the hospital where he later passed away."
Detectives continued to process the scene as of 2 p.m.
"We've got several investigative leads that we're following up on at this time," Bell said.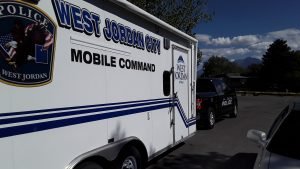 Gephardt Daily will update the story as more information becomes available.