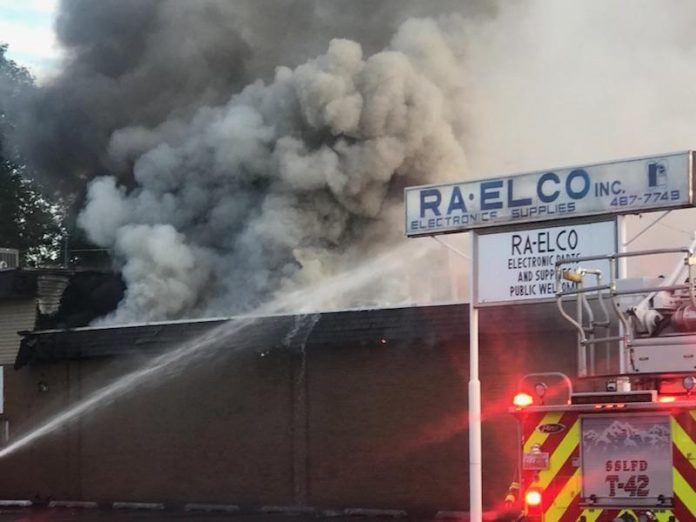 SOUTH SALT LAKE, Utah, June 21, 2018 (Gephardt Daily) — An electronics parts and supply business was destroyed in a South Salt Lake fire Thursday morning.
Firefighters were called to Ra-elco, at 2780 S. Main St., at about 6:25 a.m. When they arrived, they found the business engulfed in smoke and flames.
South Salt Lake firefighters assumed defensive positions around the structure, which collapsed shortly after 7 a.m.
A longtime patron of the store told Gephardt Daily the business was loaded with rare and hard to find electronics equipment. He said the inventory was irreplaceable.
The fire kicked up a column of smoke that could be seen throughout the Valley.
The cause of the blaze has yet to be determined.
There are no reports of injuries.
Gephardt Daily will update the story as information becomes available.
South Salt Lake City Business Fire