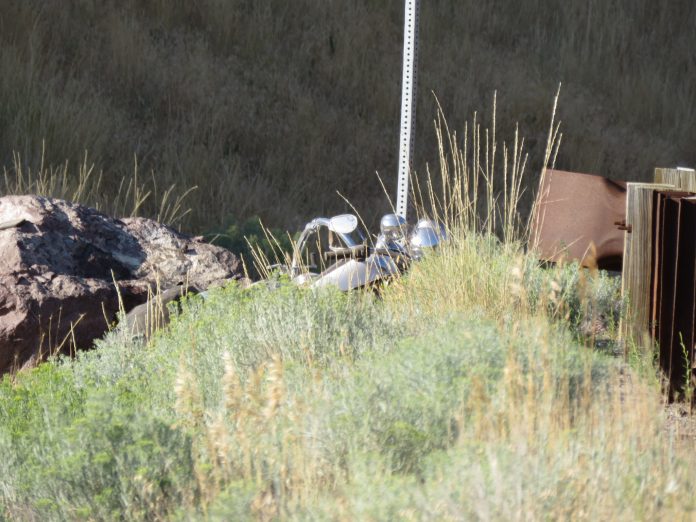 DRAPER, Utah, Aug. 14, 2016 (Gephardt Daily) — One person was killed and a second seriously injured after a motorcycle crash on Traverse Ridge Road in Draper late Sunday afternoon.
According to Draper Police Sgt. Scott Adams, the motorcycle was the only vehicle involved when it went off the road shortly before 6 p.m. throwing the driver and passenger to the ground.
A woman passenger was pronounced dead at the scene, while the male driver was taken to Intermountain Health Center with non-life threatening injuries.
Police have yet to release the couple's identities only saying that both the man and woman are in their 40s.
The cause of the accident is still under investigation.
Gephardt Daily will update this story as more information becomes available.