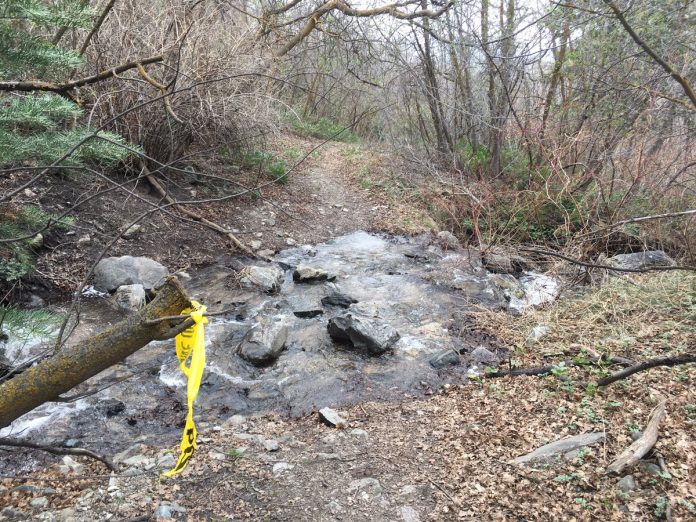 SALT LAKE COUNTY, Utah, March 21, 2017 (Gephardt Daily) — Police said Tuesday preliminary findings shows the human remains found in Deaf Smith Fork Canyon Sunday were those of an adult female.
The Unified Police Department tweeted at 9 a.m. that the preliminary report from the Utah Office of the Medical Examiner found the bones found likely are of a female between the ages of 30 and 50.
Cottonwood Heights Police tweeted just before 3 p.m. Sunday that officers are "on the scene of human skeletal remains found by hikers."
It was first thought the remains were in Neffs Canyon, but it was later determined they were in Deaf Smith Fork Canyon, in an area called Little Willow Creek, which is at approximately 3700 E. 8800 South.
Lt. Brian Lohrke told Gephardt Daily that Unified Police Department is handling the case, as the remains were found in its jurisdiction. Lohrke said the bones were found on the border of Cottonwood Heights and Forest Service land, about a mile from a trail.
Lohrke said homeowners who live in the area were hiking near their residence when they found a human skull, some bones and a few bits of camouflage fabric.
It's not known how long the remains have been there.
The remains were transported Sunday night to the Utah Medical Examiner's Office, and Lohrke said authorities will work to identify the woman as soon as possible.
It is not yet known how the woman died.
Gephardt Daily will have more on this developing story as there is more information.