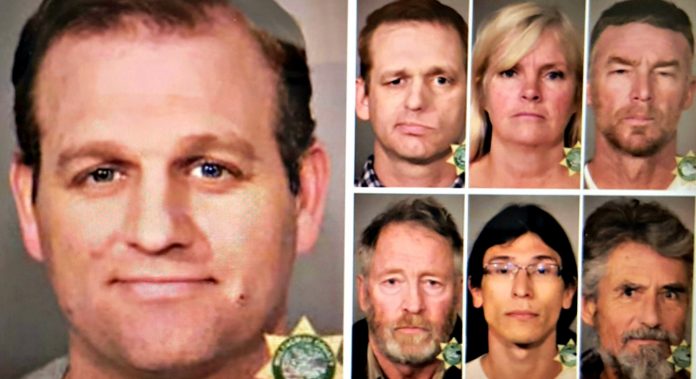 PORTLAND, Ore., Oct. 27, 2016, (Gephardt Daily) — A bombshell verdict has been delivered in federal court in Portland, Ore., where all seven defendants in the Malheur National Wildlife Refuge occupation have been found not guilty of conspiring against the federal government.
The verdict, which was first reported by The Oregonian Thursday afternoon, comes one day after Judge Anna J. Brown removed a juror due to concerns of bias raised by other jurors.
According to The Oregonian, the jury alerted the judge that "it had reached a consensus on all but one charge" … and that it had "exhausted all discussions."
Brian Mumford, Ammon Bundy's defense attorney, was tackled and arrested by federal marshals after the verdict was announced and repeatedly shouting in open court that his client should be allowed to go free. Judge Brown responded, saying there was a U.S. Marshal's hold on Bundy, who still faces charges stemming from the armed standoff against the BLM outside the Bundy family ranch in Bunkerville, Nev. back in April, 2014.
Outside the courtroom, supporters of the occupation celebrated, while mocking federal prosecutors and the judge, whom they called corrupt. Many were overcome with emotion as they struggled to broadcast the verdict on their cell phones from outside the courthouse.
In a statement released on social media Thursday night, Jeanette Finicum, widow of slain occupier spokesman Robert LaVoy Finicum, praised the long-awaited verdict. "We are so grateful to our Savior for his Mercy allowing these men and women to go free and go home to their families," she wrote. God bless the jurors!"
To see supporters' reactions from outside the court house, click on the video player below.
(Developing)