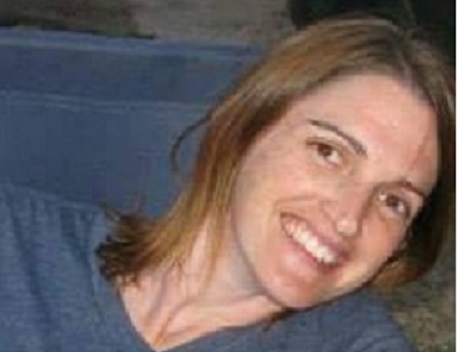 MILLCREEK, UTAH – October 12, 2015 (Gephardt Daily) – A woman who was shot during a violent hostage siege in Millcreek, though still not improving, has been moved to a long-term care facility.
According to Unified Police Lt. Lex Bell, Jai Hogue is still in a coma and not able to communicate but has been moved a facility to better assist her at this time.
Hogue, 42, a preschool teacher, has been in critical condition since August 22, 2015 after being found lying in the front yard of a friend's home, 3313 S. Scott Court, with multiple gun shot wounds.
According to Salt Lake County Sheriff Jim Winder, the siege began around 8 a.m. with officers from Unified Police responding to reports of gunshots near 725 East 3300 South.
As officers and medical teams arrived, they discovered Hogue had been shot while intervening in an argument between her friend and her friend's estranged husband inside the residence.
Hogue was immediately rushed to Intermountain Medical Center in Murray.
Winder said the gunman, identified as Valentin Dulla Santarromana, 37, took his wife, Jenny Andrus, 42, hostage inside the home after Andrus and Hogue arrived to retrieve some of her belongings and found Santarromana home. Hogue heard Andrus and Santarromana arguing so she went to the front door to check on her friend. "That is when he apparently shot her, and he shot her multiple times until she fell in the front yard," said  Bell.
During the ensuing siege, the suspect spoke with police negotiators by cell phone for several hours.
Negotiators say the husband became more and more and more agitated as their conversations wore on, and threatened to kill police officers as well as himself.
The standoff came to a violent end after police disabled the man's cell phone. Sheriff Winder said SWAT team members were attempting to deliver an "alternative communications device" when the suspect opened fire with a heavy caliber weapon.
Sheriff Winder said entry ways to the home were blocked with reinforced barricades and the natural gas had been turned on in an attempt to trigger an explosion.
Winder said SWAT members inside the home did not return fire despite being shot at up to forty times.
The gunman ultimately ended up in the basement, where police say he shot his wife four times. A short while later, Sheriff Winder said, the suspect gave himself up and allowed police to rescue the hostage.
Andrus suffered gun shots to both her legs, one arm, and the back of the head, causing her to lose her eye. Andrus is continuing to improve and has been moved out of intensive care.
Police say the alleged shooter, Dulla Santarroma, is well known to police and verified they have responded to a number of domestic violence calls at the home over the course of the few weeks before the attack, including the week prior where Santarroma threatened to kill himself and his wife. He was placed in the hospital and subsequently completed a 72 inpatient hold at their psychiatric unit.
If you, or someone you know is in an abusive relationships and need help you can contact the Utah Domestic Violence Hotline, 1-800-897-LINK (5465).
AUDIO: Listen to Sheriff Jim Winder describe the scene as it unfolded: