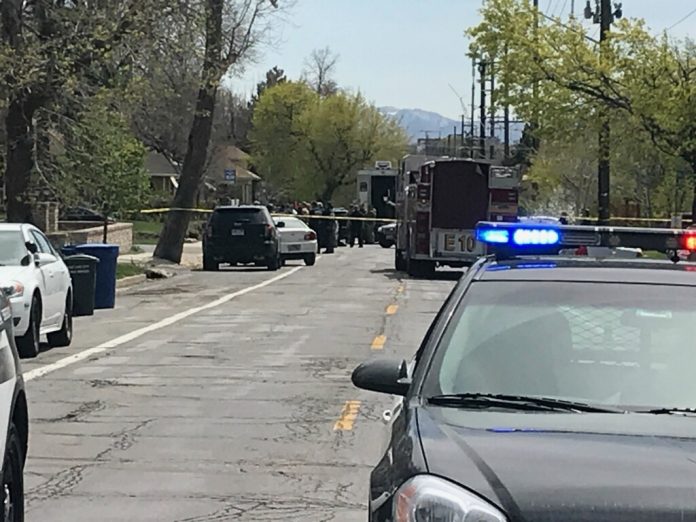 SALT LAKE CITY, Utah, April 18, 2018 (Gephardt Daily) — A shelter-in-place in the area of 1100 East and Princeton Avenue (1100 South) in Salt Lake City has been lifted Wednesday afternoon following a police incident involving a suicidal, possibly barricaded suspect.
The Salt Lake City Police Department tweeted just after 1 p.m. that the suspect was suicidal and may have been barricaded inside a home. The shelter-in-place protocol was lifted just after 2:15 p.m.
The SLCPD tweeted that Officer Involved Critical Incident (OICI) protocol has been initiated, but the department has not confirmed the nature of the incident.
Initial reports from the scene indicate the incident began as a domestic situation and the suspect was armed with a knife and scissors. It's not clear at this time if anyone else was inside the residence.
Residents in the area were asked to lock their doors and remain inside.
As of 2:30 p.m., police said many roads are still closed in the area.
Gephardt Daily has a crew on the way to the scene and will have more on this developing story as information becomes available.
It is our policy not to report on potential suicides unless there is an impact to the public or the incident occurs in a public place.