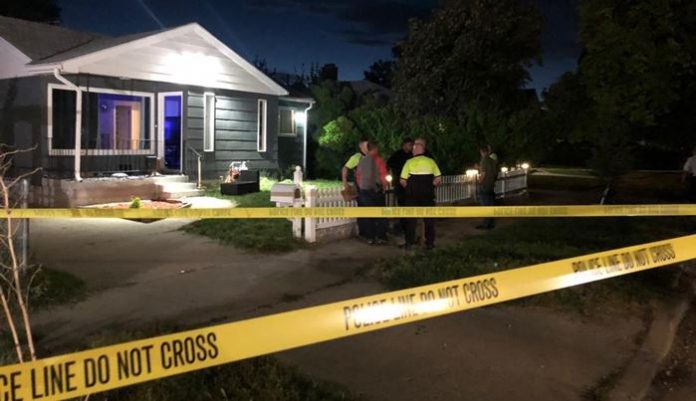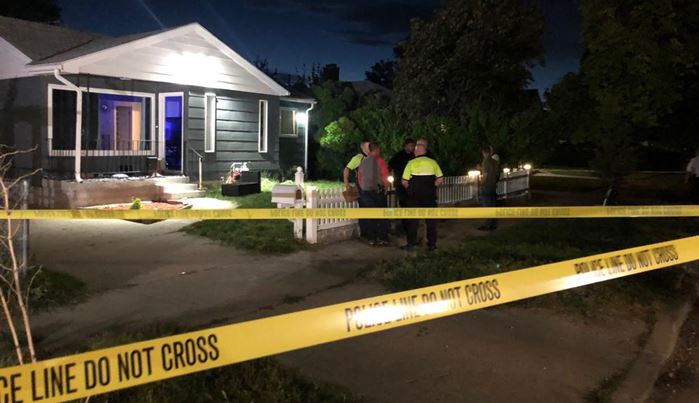 Murder charges filed. For an updated story, click here.
SALT LAKE CITY, Utah, June 26, 2019 (Gephardt Daily) — Police responded to a Fairpark residence on Wednesday, bringing in K9s and serving warrants, and confirmed at 10 p.m. that the investigation is related to missing University of Utah senior MacKenzie Lueck.
Salt Lake City Assistant Police Chief Tim Doubt would not confirm whether any evidence had been found suggesting Lueck was or had been at the scene.
The owner of the residence, at 550 N. 1000 West, was reportedly questioned by police, and his vehicle was towed as evidence. Officers also were seen in the basement of the residence, which the owner reportedly rents to short-term visitors. Investigators were also seen combing through the backyard and an adjacent garage.
According to neighbors, the homeowner had staged a bonfire in the backyard several days back. Police were seen searching through the remains of the fire Wednesday. 
Doubt would not confirm any findings, saying more information would be released in the morning.
"We served a search warrant on this home in Rose Park (later corrected to Fairpark)," Doubt said at the scene, saying the investigation was proceeding "with a high degree of care and caution. We will continue to follow leads until this is resolved … The tip line is up and running."
Doubt said he could not talk yet about any details of the investigation. Asked if Lueck's DNA was found on the property, Doubt declined to answer. Asked if anyone had been arrested, he again declined to answer.
Asked specifically about the homeowner, Doubt said, "If they live there, they are part of the investigation."
Doubt said investigators will be on the scene for quite a while. He declined to say what led them to the location.
When the SLCPD tweeted out that Doubt would speak at 10 a.m., they added the name of 23-year-old Lueck as a hashtag:
#SLCPD Asst. Chief Doubt to give update at 550 N 1000 West at 10 pm. #update #HappeningNow #mackenzielueck
Lueck was last in contact with her family on June 17 when she texted them, saying she had landed safely at Salt Lake International Airport after returning from a trip home, to California, for a funeral.
Just before 3 a.m., she summoned a Lyft driver to transport her to North Salt Lake's Hatch Park, where another car picked her up.
Lueck has not been heard from since, and her phone and known social media accounts have not been used since then, either.
Lueck's family reported her missing three days after their last contact. Salt Lake City police have been on the case ever since, and the FBI also became involved.
The dedicated tip line number for anyone with information on the case is 801-799-4420.
Gephardt Daily will have more information as soon as it becomes available.