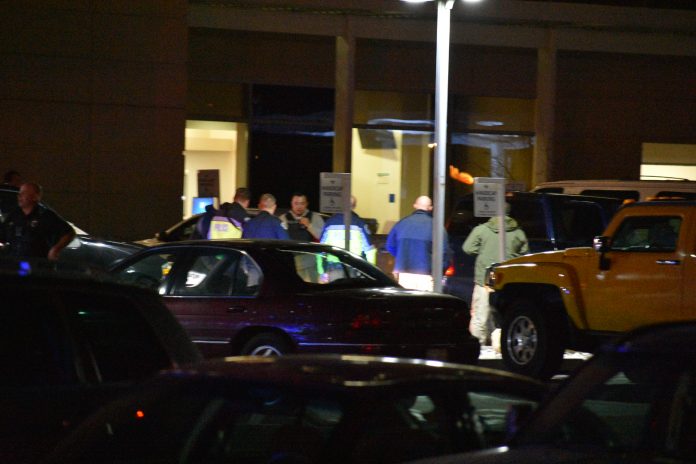 WEST VALLEY CITY, Utah, November 7, 2017 (Gephardt Daily) — A West Valley City police officer has been transported to the University of Utah Medical Center after being shot in the parking lot of an apartment complex near 3301 S. 1250 West.
The shooting took place about 7:24 p.m. The events leading up to the incident have yet to be revealed.
The officer is currently in fair condition.
First reports from the scene indicate he was shot in the right foot.
West Valley City Police said later Tuesday night the officer who was shot has been with the department approximately three years.
Gephardt Daily had a crew at Intermountain Medical Center in Murray when two wounded juveniles, considered possible suspects in the shooting, arrived in the trauma center's parking lot and were quickly apprehended by police.
A spokesperson at IMC confirmed that "two victims" were being treated for their wounds which were not believed to life threatening. WVCPD said they do not believe there are any outstanding suspects.
The incident will be investigated by the Unified Police Department, as is protocol.
West Valley Police tweeted Wednesday morning that no further information is currently available, but the department will release more details soon, though there is no exact time frame.
West Valley City police officer shot