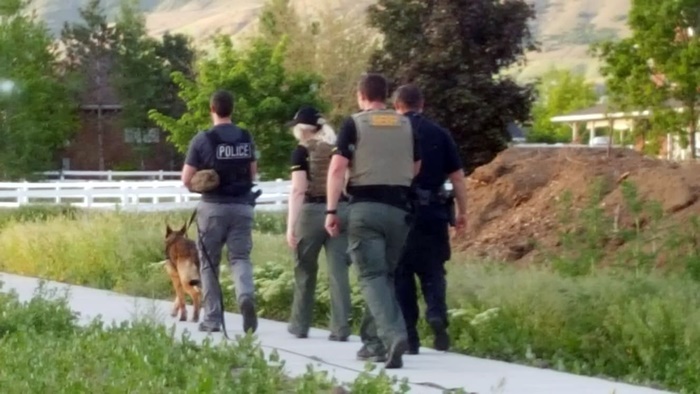 For an updated story, click here.
CENTERVILLE/FARMINGTON, Utah, May 14, 2019 (Gephardt Daily) — Police are currently at an active crime scene after suspects in an armed robbery in Centerville fled north on Legacy Parkway and crashed their vehicle in Farmington.
The suspects ran from the crash scene, and police have set up a containment area using K-9 units to search for the suspects.
Lt. Zan Robison, Centerville Police Department, told Gephardt Daily that one male suspect is in custody, and officers are looking for two to three more.
Star 9, a helicopter used by the Utah Department of Public Safety is also taking part in Tuesday night's search efforts.
Gephardt Daily will update this developing story as more information becomes available.