Boutain has been captured. Read the update here.
SALT LAKE CITY, Utah, Oct. 30, 2017 (Gephardt Daily) — Police have released a name and photo of the suspect in an active shooting incident that killed one person Monday night at the University of Utah.
The suspect is Austin Boutain, 24. He is considered armed and dangerous, and is still at large.
The first reports of shots fired came in shortly before 9 p.m. Monday.
Multiple shots were fired at the mouth of Red Butte Canyon, according to Sgt. Brandon Shearer, Salt Lake City Police Department. The victim was in a vehicle when he or she was shot. A rifle has been recovered in the vicinity of that vehicle.
More than 50 law enforcement vehicles, several of them armored, responded to the scene. An estimated 100 officers arrived from multiple agencies, and police dogs were brought in. SWAT also was on scene.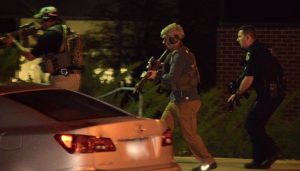 Anyone in the area from campus through Red Butte Garden was asked to shelter in place in the tweet, which was published at about 9:05 p.m. Monday.
A Utah Highway Patrol helicopter is at the scene to assist, as are agents from the FBI.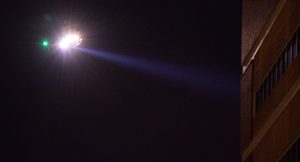 According to scanner communications, one man was taken into custody, but it was reported that he did not resemble the suspect as described by officers.
At about 10 p.m., the University of Utah put out a second tweet, describing the suspect being sought as a white male in black clothing, who has a tear-drop tattoo on his face, and may be driving a forest green pickup with Colorado plates.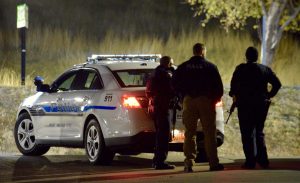 The photo of Boutain was shared later.
As of 11:15 p.m., police were searching what they called the "hot zone," an area east of campus and near the University Hospital.
At about 1 a.m. Tuesday, the university tweeted that the situation was still evolving, and a decision would be made "within a few hours" whether classes would be held Tuesday. By 3 a.m., the university tweeted that it had cancelled classes for Tuesday.
Gephardt Daily will provide updated information as it becomes available.