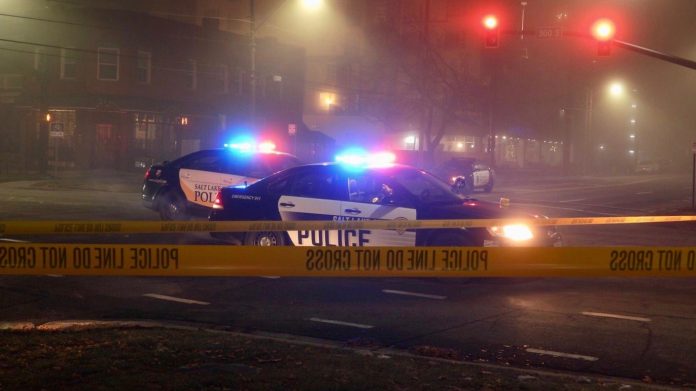 For an updated story, click here.
SALT LAKE CITY, Utah, Dec. 7, 2019 (Gephardt Daily) — Police are investigating an auto-pedestrian accident in which two men were struck as they crossed 300 South shortly before 1 a.m. Saturday.
Lt. Carlos Valencia, with the Salt Lake City Police Department, said at the scene that an eastbound vehicle was approaching the intersection of 300 South and 500 East.
Initially, the light was red, but as the vehicle reached the intersection, the light changed to green and the driver continued eastbound, apparently not seeing that two pedestrians were in the crosswalk.
Valencia said the pedestrians, both male, were struck and were rushed to University of Utah Hospital. One of the men was in serious condition. The other man was transported in critical condition and is not expected to survive, Valencia said.
In the car were the driver and two passengers. When the officers made contact with the driver, Valencia said, they noted a "strong odor of alcohol" on him.
The officers detained the driver and began the process to determine if he was driving under the influence.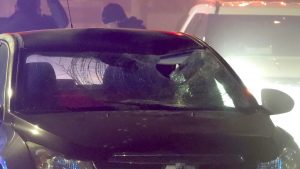 A heavy fog had settled over the area, but Valencia said he wasn't sure if that was a factor in the incident.
"The pedestrian has the right of way," he said. "I don't know if it was foggy at the time (of the accident). In this weather, you have to plan ahead and be careful."
The intersection was closed off and the Crash Analysis Reconstruction Team was on scene to assist with the investigation.
SLC Auto-Pedestrian Accident