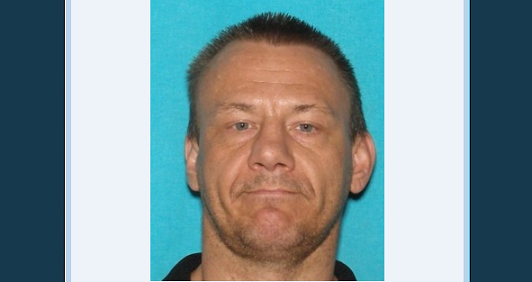 WEST VALLEY CITY, Utah, Dec. 26, 2015 (Gephardt Daily) — West Valley City Police have confirmed that Jay Urry, the third suspect in the murder of a man run over by a trailer earlier this week, is in custody after turning himself in.
Police said Urry, 41, was wanted in connection with a Dec. 23 murder case that started when dispatchers received a call at about 6 p.m. from a man reporting a theft in progress at 4521 S. 4842 West.
"The caller advised that three persons were stealing his friend's trailer," said a news release issued Wednesday by the West Valley Police Department. "As the caller was continuing to provide information to dispatch, officers responded to the general area of this incident.
"The caller reported that a pickup truck had hooked up to the trailer and was pulling it away. After the call abruptly dropped, police went to the site, and found the body in the street."
The West Valley City Police Department statement said it appeared that during the incident, the suspects stopped the truck, and a physical confrontation occurred.
"During this confrontation, the victim was run over with the trailer and subsequently died," the statement said.
The suspects' white Dodge pickup and the Wells Cargo trailer were located several hours later, at separate locations.
Police arrested Jeanette Miner, 26, and Jesse Searle, 34, earlier this week in connection with the incident.