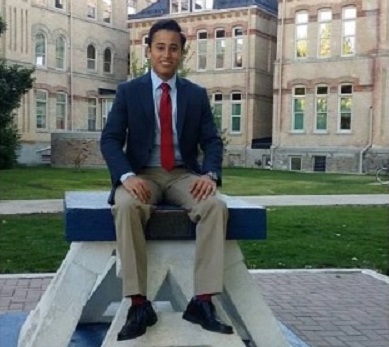 CACHE COUNTY, Utah, July 18, 2016 (Gephardt Daily) — Authorities in Cache County have identified the pilot of a single-engine aircraft who was killed Monday afternoon in a crash outside Logan.
Frank M. de Leon Compres, 21, a senior in Utah State University's Aviation Technology program in the College of Agriculture and Applied Sciences, was a member of the USU Dominican Republic Student Association.
Search teams had been looking for the aircraft ever since an emergency beacon aboard the plane was triggered earlier today.
The crash site is said to be between Mount Sterling and the town of Paradise outside Logan.
The cause of the crash is not known. The Federal Aviation Administration and the National Transportation Safety Board are investigating.