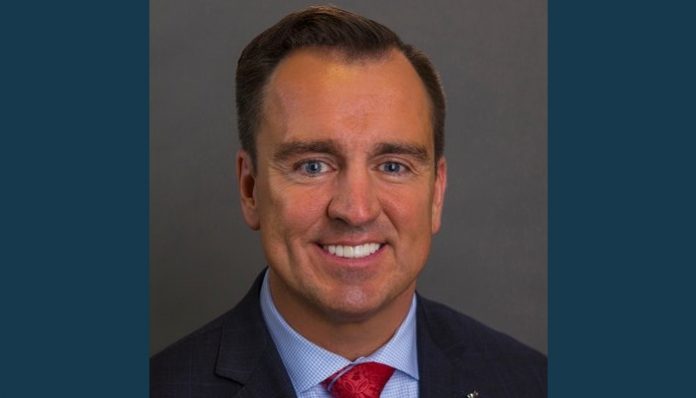 SALT LAKE CITY, Utah, Jan. 10, 2018 (Gephardt Daily) — House Speaker Greg Hughes will not seek re-election in 2018, multiple sources reported Wednesday morning.
Initial reports indicate he shared the news during an all-day caucus with his colleagues. Hughes has not yet made a public announcement.
Hughes has represented Draper, District 51 since 2003. He has served as House speaker since 2015, and previously served as majority whip.
The House of Representatives website says of Hughes that during his time in the Legislature, he has passed legislation to implement state spending limitations and supported a flatter state tax, truth in bonding and other tax and spending reforms.
Hughes has also worked on a number of bills to support military and veterans, including sponsoring a Purple Heart tuition waiver for injured vets.
He grew up in Pittsburgh, Pennsylvania, moved to Utah to work on a political campaign and attended Utah Valley University and BYU.
Gephardt Daily will have more on this developing story as information becomes available.