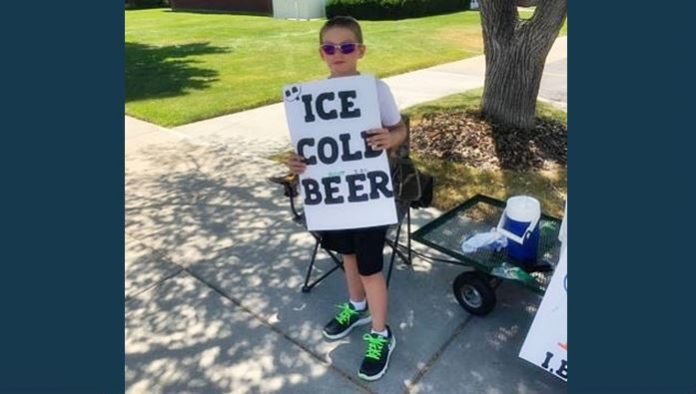 BRIGHAM CITY, Utah, July 16, 2019 (Gephardt Daily) — An enterprising Utah lad took advantage of the Tuesday's temperatures in the 90s to make some cold cash.
But some concerned citizens, alarmed by his signage, took it upon themselves to alert the local police department.
The Brigham City Police Department shared the results of its investigation in a Facebook post:
"This young man, in the area of 600 South 200 East, has a twist on a lemonade stand," the BCPD post says.
"Yep, he's selling beer … ROOT BEER, that is. His marketing strategy has resulted in several calls to the BCPD, but apparently it's paid off as business has been good."