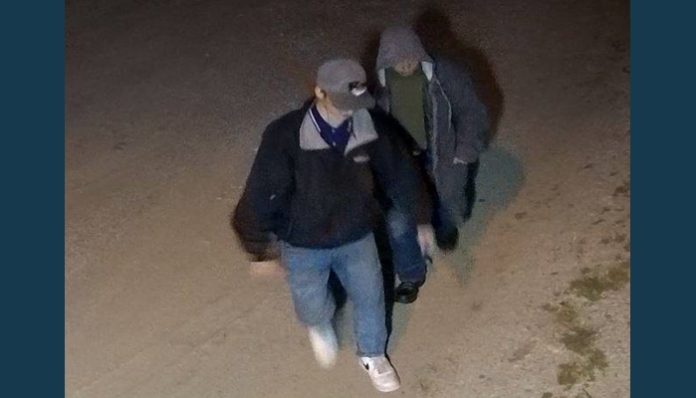 BRIGHAM CITY, Utah, May 9, 2019 (Gephardt Daily) — Brigham City Police Department officials are searching for two men who allegedly stole firearms from a storage unit Sunday night.
"They burglarized a storage unit and stole a large number of firearms," said a Facebook post from Brigham City Police Department. "We need to catch them and get the guns off the street."
In surveillance photos, one man is wearing a gray baseball cap, a black jacket with a blue shirt underneath, blue jeans and white sneakers with a Nike logo. The other is wearing an oversize gray hoodie with a green shirt underneath, baggy blue jeans, black shoes and white gloves. The vehicle shown is a white passenger car.
Anyone who has any information about the men or the theft is asked to call Detective Jeremy Supino on 435-734-6684 or 435-734-6650.