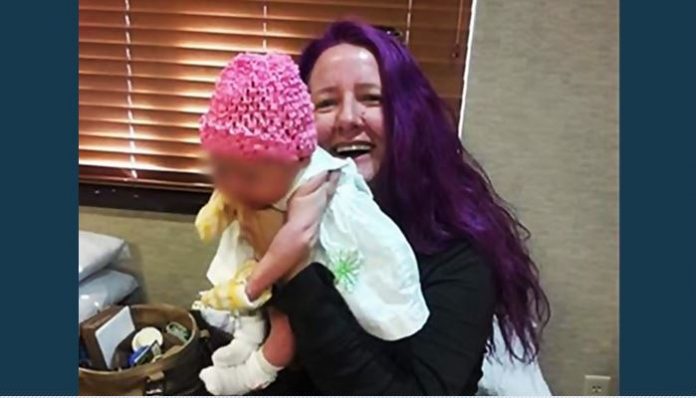 For an updated story, click here.
BRIGHAM CITY, Utah, March 26, 2019 (Gephardt Daily) — Missing Brigham City woman Michelle Richan has been found and is in good condition, authorities said shortly after noon Tuesday.
Lt. Tony Ferderber, Brigham City Police Department, told Gephardt Daily that Richan was located at about noon by a Box Elder County road department crew that was opening the Emigrant Canyon Trail road.
Ivo Zdarsky, who owns the airport in Lucin, and flies his own plane, has been assisting in the search since last week. Zdarsky was flying over the area and spotted Richan's vehicle, according to Michelle Palmer, of Corner Canyon Investigations.
Palmer said Zdarsky gave the coordinates to Box Elder County, which had the road crew in the area.
They found Richan in good condition, in her vehicle, in which she had prepared for travel with a good supply of food and water.
At the time Richan was located, she had either built a fire or was in the process of building one, Ferderber said. Rescue crews were on their way to bring her back to Brigham City.
Ferderber said she appears to be in good health, but may be taken to a local hospital to get checked out just as a precaution.
He added as a precaution: "We understand that family and friends are happy she's been found — but we want to remind everyone that the area around Immigrant Trail Road is not maintained during the winter, and it got a lot of snow this year. The road has been a muddy mess, and we would like people to avoid the area until it is properly open for travel."
Family and friends of Michelle Richan have expressed thanks to everyone who assisted in the search.
"I was crying with relief and joy," Palmer said. "It took a real team effort and we're so happy with the outcome."