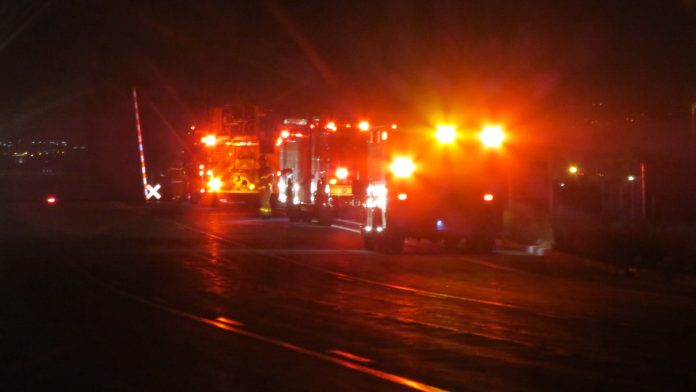 SALT LAKE CITY, Utah, June 11, 2017 (Gephardt Daily) — A brush fire in an industrial section of the city is under investigation late Sunday night, and although it didn't damage any structures, it serves as yet another reminder that fire season is upon us.
Audra Sorensen, public information officer for Salt Lake City Fire Department, said the fire at 2700 West and Indiana Avenue took a little while for firefighters to find. Calls came in giving various locations in the general vicinity of the blaze, but it's a large area with a lot of brush-covered sections.
Sorensen said the fire traveled about a mile up the west side of the river, but was pretty well out by 11 p.m.
Crews all across Utah have been busy putting out fires, and in many cases the battle continues for days. Even if it rains, the moisture will quickly evaporate with the high temperatures.
"In this kind of hot and dry weather, it's important to remember that grass and leaves are a source of fuel," Sorensen said. "The slightest spark can start a fire. People need to be cautious while using equipment, smoking a cigarette — pay close attention to what you're doing — because anything that might spark can set off a major fire."
Salt Lake City brush fire