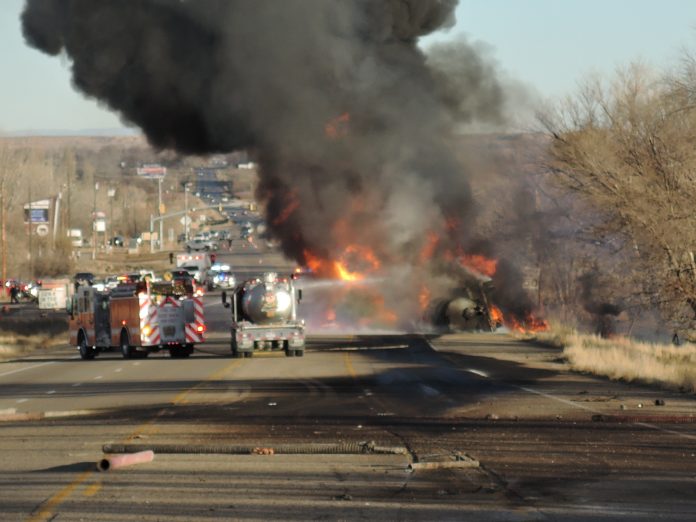 UINTAH COUNTY, Utah, Dec. 6, 2017 (Gephardt Daily) — An oil tanker rolled and caught fire Wednesday afternoon in Uintah County.
The accident blocked traffic in both directions of U.S. Route 40. It happened near mile marker 121, near Fort Duchesne, at approximately 3:30 p.m.
The tanker, hauling production water, pulling a pup, was traveling eastbound, according to a news release from the Utah Highway Patrol. The axle came off of the pup of the semi-truck and the pup overturned on the highway, the news release said. 
All lanes on SR-40 in that area were closed due to the fire and the slick roadway caused by the contents of the pup spilling. 
There were no injuries associated with the incident.