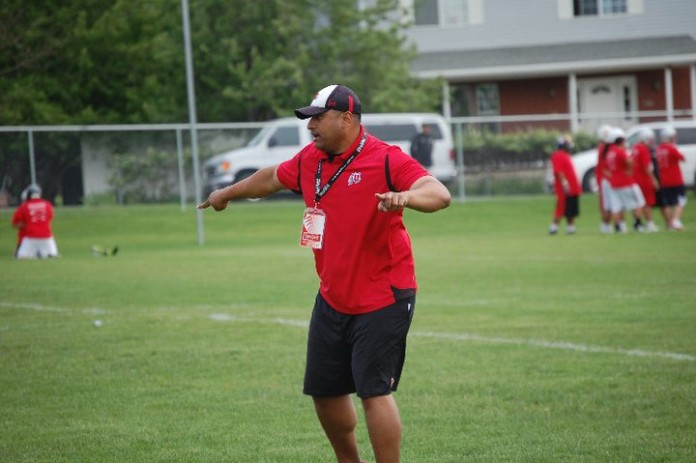 PROVO, Utah, Nov. 18, 2019 (Gephardt Daily) — BYU Director of Athletics Tom Holmoe has announced a contract extension has been finalized for head coach Kalani Sitake that extends the leader of the Cougar football program through the 2023 season.
"We are pleased to announce a contract extension for Kalani," said Holmoe by way of a press release from the athletics department. "We believe in him and the direction of the program. Together we are committed to creating a bright future for BYU football."
Holmoe first shared the extension plan with the BYU football team in the locker room on Saturday evening following its 42-10 victory over Idaho State, the press release said. BYU accepted an invitation for the football team to play in the SoFi Hawai'i Bowl following the win Saturday that made the Cougars bowl eligible. BYU has advanced to postseason bowls in three of Sitake's four seasons at the helm with a 2-0 bowl record entering this year's game in Hawai'i.
"I truly appreciate the continued support that Tom Holmoe, President Worthen and the BYU administration have for our program," said Sitake. "I love our players, coaches and fans and I'm excited about the future of BYU football."
Since being named the 14th head coach to lead the BYU program in December 2015, Sitake has led the Cougars to wins over Wisconsin, Michigan State, Mississippi State, Tennessee, USC, Arizona and Boise State, the press release said.
Sitake, 26-23 overall, is the fourth head coach of the BYU football program since 1972 when Hall of Fame coach LaVell Edwards took over the program. He is the first former player under Edwards to become BYU's head coach.
The Cougars are currently 6-4 with wins over nationally ranked USC and Boise State, along with road wins over Tennessee and Utah State. "BYU has faced a strong schedule that includes four games against top-25 opponents," the press release said. "The Cougars finish the regular season with road games the next two weeks at UMass and San Diego State."