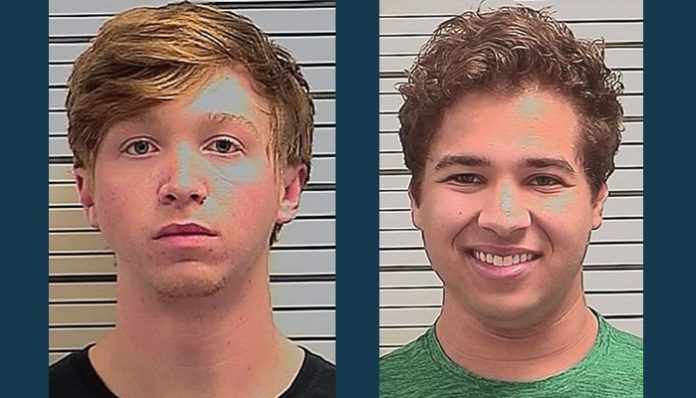 REXBURG, Idaho, Dec. 11, 2018 (Gephardt Daily/EastIdahoNews.com) — Two Brigham Young University-Idaho students are facing charges and at least two others were arrested and released after police found a variety of contraband substance and cash in an apartment Friday night.
Dallin Elliott, 20, and Trey Hill, 21, were arrested on multiple felony and misdemeanor drug charges, according to the EastIdahoNews.com.
Police were called to The Gates at Rexburg Student Apartments at 370 W. 7th South after the manager reported the smell of marijuana coming from a tenant's vehicle, officials said. The manager also said there were ongoing complaints of marijuana odor coming from a specific apartment.
Officers arrived, and the tenants authorized a search of their apartment. Police found cocaine, bottles and packages of marijuana in multiple forms, 80 vape cartridges containing THC, prescription drugs, hundreds of dollars in cash, laptops, phones, packaging and other drug-related materials.
"They were packaging it and intended to sell it," Rexburg Police Chief Shane Turman told EastIdahoNews.com. "Our officers did a phenomenal job on this case and we want to send the message that we don't tolerate drug use. We're going to go after you if you're selling and distributing. We're not going to put up with it."
At least two other students were arrested and released on misdemeanor charges.
Elliott and Hill are expected to appear in court this week.